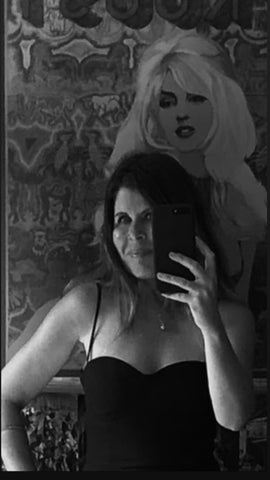 Bee Leigh
London-based self taught artist Bee Leigh has has an incredible few years.

Essentially crowd supported to this point of success, the painter has organically harnessed her social media to build a cult and now mainstream following for her modern, naive and whimsical portrait style that charismatically capture characters from a bygone era as the general public share the intrigue for Leigh's work that the art industry already has.

Collected by art aficionados, collectors and public figures alike, Bee Leigh's first collection was supported by actor-entrepreneur Sadie Frost, whom hosted a private showcase of Leigh's works in Regent's Park - and the artist has had her work collected by a Royal family member since 2019.

Bee Leigh's collection of works for our 20th anniversary show, 'XX', in Fitzrovia sold out entirely.