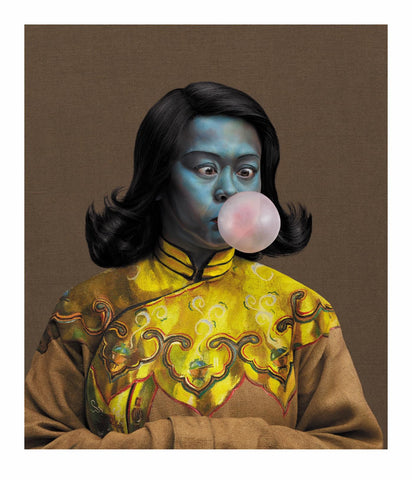 Mark Denton
Mark Denton was born in Greenwich, London, into a large family of scrap merchants. Everyone worked at G.F. Denton & Sons; Father, Mother, Uncles, Aunties, Denton and all of his siblings. After yet another acid burn, aged 15, from a lorry load of car batteries, Mark decided the materials reclamation world was not for him. He enrolled at Ravensbourne's School of Vocational Studies (without the required qualifications to get into the main college) where he studied graphics, photography and technical drawing.
After joining Leo Burnett advertising agency, in less than a year, Mark found himself as the Creative Director of his own agency and one of the most awarded Art Directors on the planet. He then started directing TV commercials and eturned to his first love, graphic design.  Over his expansive career, his artistic flights of fancy have been exhibited across the globe, notably at 'The Power of the Poster' exhibition at the V&A and as a 'living exhibit' under the name of Nobby Bottomshuffle (one of his many alter-egos) at the National Football Museum in Manchester.
In 2018 two of Mark's works were chosen for the Royal Academy Summer Exhibition in London and went on to be featured on BBC TV.