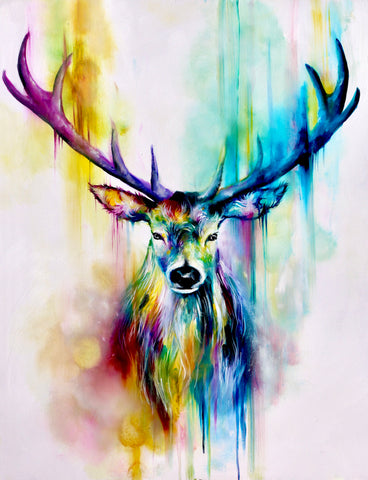 Katy Jade Dobson
Katy Jade Dobson is a UK based oil painter, most notable for her use of colour and subjects of wildlife and the natural world.
Katy's paintings are a form of worship. The practice of creation is an awe inspired respect for nature and the wildlife that inhabits, and of the escapism and submission that comes with the presence of a meditative practice like painting.
Katy is an independent artist known around the UK and internationally, with sell out collections, and collectors from all around the world. The paradox is what brings clients to her sought after original paintings are the surrealist scenes of wildlife and nature blending between areas of calm, and intermittent chaos. Using traditional application for her work, with no digital intervention, Katy toes the line between being a contemporary artist, with old world techniques of producing her artwork.
Katy's subjects amplify the natural world as you have never seen it, bringing together the bountiful nature of life on Earth, and the fine line between abundance and fragility. There is a bitter sweetness to these paintings, an acidity to the delicate paintwork, steeped in symbolism and heavy in purpose.