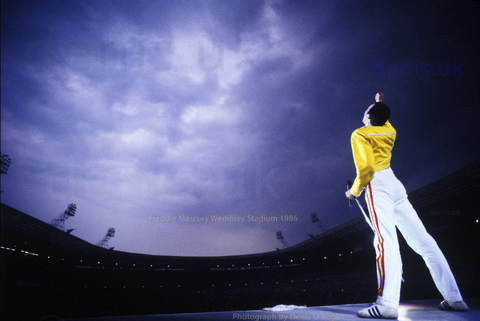 Denis O'Regan
Denis O'Regan is an English photographer particularly appreciated for his works with Queen, David Bowie, The Rolling Stones and Duran Duran. Not limited to these bastions of musical history, the prolific documentarian's works within the Punk, New Romanticism, Grunge and Heavy Metal movements have earned him a nearly incomparable CV of world tours, cultural behemoth moments including Live Aid and the Concert For Diana, official photographer placements for The Who, Kiss, Neil Diamond, Pink Floyd, The Bee Gees and Thin Lizzy (alongside his regular collaborations with the likes of Bowie and The Rolling Stones) - and a front seat in the tour bus of musical royalty.  

An experienced exhibition artist and published photographer, Denis O'Regan was appointed as the first ever Artist In Residence at the Royal Albert Hall.

We are incredibly privileged to work with an artist of Denis' stature, and delighted to offer our collectors and clients the opportunity to purchase works from such a storied career.