Jess Wilson
Sold Out

Jess Wilson

Jess Wilson

Jess Wilson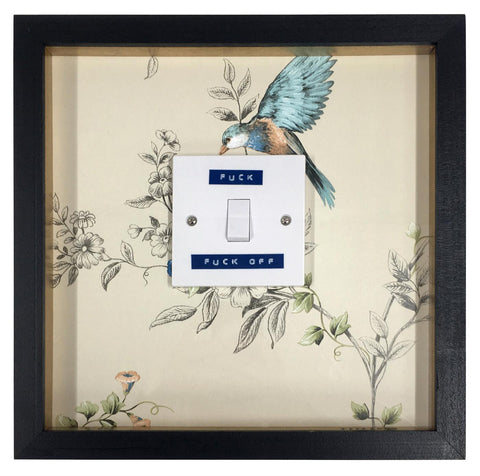 Jess Wilson
Jess Wilson exhibited a lightening-fast-selling artwork at the RA's Summer Exhibition 2018, one of her Fuck Fuck Off light switch limited editions. (A new version of this is pictured left and available above).  Using crayons, paints, inks and paper to create her unique illustrations and typographic works, she draws inspiration from humorous occurrences which happen around her in real life and in the media. 
Graduating from university with a 1st in Graphic Design BA (Hons) she started getting her illustration work in front of the public and art audiences straight away. Jess who is London-based, has worked with top clients producing big jobs for magazines, clothing ranges, prints, books and packaging. As well as working with clients Jess tries to get involved in as many exhibitions as possible and carrying out self initiated projects.
Jess Wilson has exhibited at the V&A and all over London as well as in Estonia and Japan.